vi-vim for development productivity
ViEmu for Xcode is an innovative new product that provides vi/vim emulation for developers in Apple's flagship IDE.
ViEmu for Xcode is compatible with Xcode 4 to Xcode 7 (download and install the required versions separtely, they can coexist on the same system).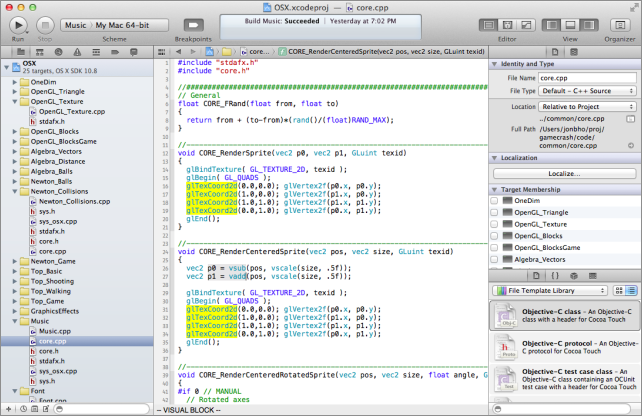 Click on the image to see full size version
There are some unique challenges in vi-vim editing inside Xcode. ViEmu aims to unite the best of vi/vim editing and of Apple's development environment.
Learn more about ViEmu for Xcode: